Our Scrappage, Recycling and Car Blog
later post  |  index  |  earlier post
Is it time to sell my Mini?
  Wednesday, 26 April 2023
The Mini is one of Britain's best loved cars, with over 60 years of heritage. Whether yours is a classic original Mini Clubman or new generation MINI made by BMW, they are difficult cars to part with.
Yet keeping a Mini on the road can be challenging. If you find your Mini needs regular repairs and has a long service history, perhaps selling your Mini is the best option.
Let's look at five common problems that might affect your Mini.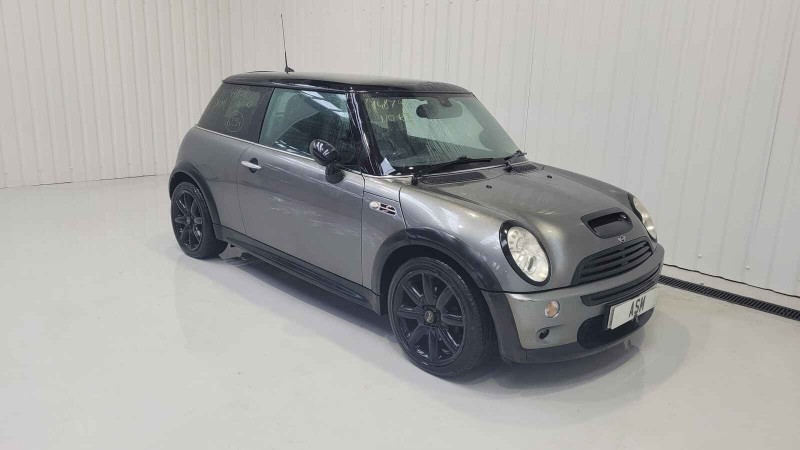 When your Mini has major problems
1. Timing chain movement
Wear over time can create noise and vibration and develop slack in the mechanism of the timing chain. This should not be ignored as a loose timing chain can cause the chain to snap, resulting in huge damage to the engine.
2. Electric power steering pump
Low fluid or a faulty coolant fan can lead to failure of the pump. You will notice something is wrong if the steering becomes more rigid or it is harder to turn the wheel. Early Mini Coopers are especially susceptible to the failure of the electric power steering pump.
3. Water pump and thermostat housing
Leaks here can lead to damage, especially after more than 50,000 miles of driving. Replacing the water pump and thermostat housing on an early Mini is advisable as a preventative measure.
4. Clutch failure
This will lead to some major repair bills. As Minis are often used more for town than motorway driving the clutch can take some significant wear and tear. So, the clutch can fail at quite low mileage.  You can look after your clutch by driving sensibly and avoiding sharp braking or acceleration. However, a burning smell is a sign that things might not all be well with your clutch.
5. Transmission
Transmission issues are a common problem for Mini drivers. Total transmission failure in first generation Mini Coopers is well known. Despite some contradictory opinions over this issue, most mechanics believe that the transmission fluid should be serviced after every 30,000-40,000 miles.
Of course, as well as these common problems your Mini could be affected by any number of common engine issues.
Selling your Mini at ASM
If you have decided to sell your car, there are some deciding factors on whether you will get a good price. These will be its mileage, service history and overall condition.
At ASM Auto Recycling, we value cars for both their scrap and resale value, so it doesn't matter if your Mini is past its best. We will be able to give an accurate, instant valuation of your vehicle, based on a thorough in-person inspection by a qualified mechanic. We will grade your Mini and assess whether it only has scrap value, if its parts can be recycled, or if it can be sold in our online auction.
You might be surprised to see the number and quality of vehicles we have available for sale on our auction pages. Cars with an N or S grading are classified as repairable. This still may be the case even if they have suffered structural damage or been involved in an accident.
ASM offers a hassle-free way to sell your car. Visit our auction pages to see the range of vehicles available and how we grade them, or contact us today for a car valuation.
later post  |  index  |  earlier post
---