Our Scrappage, Recycling and Car Blog
Motoring Guides
Category filter applied
Some time has passed since the tax disc revolution of 2014, when the traditional UK method of displaying your car tax as a paper disc was replaced in a governmental cost-cutting measure. The DVLA projected that removing the print and postage costs for the old tax disc would save around £10 million each year.
But there have been developments since then, which are important to all drivers. We've put together an up-to-date guide on vehicle Vehicle Excise Duty (VED), better known as car or vehicle tax, to provide clarity to our driving readers, old and new.
---
A divorce can be a difficult time of your life, particularly when it comes to dividing up your assets fairly. Cars often become a point of conjecture, having been used by both members and looked upon with fond memories.
It is important that you are aware of the legal and practical issues surrounding your cars so that you can come to an amicable solution.
---
Selling the car of a deceased relative or friend can be an emotionally draining task, with the various unknown legal and administrative procedures adding to your source of stress. This guide will help you to understand the practicalities a little better, ensuring that you know exactly where you stand.
As an Executor, you need to understand some of the steps involved when a vehicle forms part of an estate, although the family may wish to appoint a solicitor to do this job for you.
---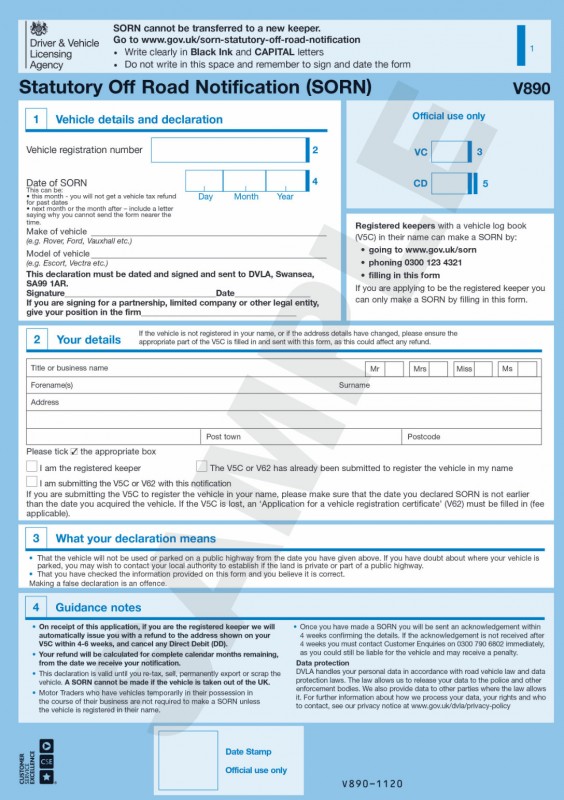 SORN stands for Statutory Off Road Notification. It's when you take a vehicle 'off the road', meaning you no longer intend to drive it, so it doesn't require tax or insurance. You can find out more about this here.
If you have previously declared SORN on your car, but have decided to return it to the road, the main thing you need to do is get the vehicle taxed again using the 11 digit reference number on the V5C. This can be done online, by phoning the DVLA, or in some Post Office branches.
---
The Ministry of Transport (MOT) is Britain's annual test of vehicle safety, road-worthiness and emissions.  The MOT is a legal requirement in Great Britain, so it pays to understand the ins and outs of it.
We know, however, that everyone must take a first MOT at some point, so we put together this guide on everything you need to bear in mind when taking your vehicle in for its annual check-up.
---
Previous 5 entries  |  Page 1 of 2  |  Next 5 entries