Transport & Car Blog
Previous 5 entries  |  Page 4 of 50  |  Next 5 entries
  Monday, 15 May 2017
Wheel rims are one of the most popular replacement car parts around.  They're a sure-fire way to make virtually any car look that little bit cooler.  Aside from the aesthetics, they're also a fairly common replacement made through necessity.  Wheel rims most often need replacement after damage or – in the worst case – a road accident.
This is our guide to all the things you need to think about when purchasing new wheel rims for your car.
---
  Thursday, 27 April 2017
Brake pads are one of the most commonly replaced parts in the car world.  In providing the friction needed to slow the car down, they are used every single day a car is on the road.  As such, they wear out much faster than more or less every single other cap part.  If you're looking for replacement brake pads for your vehicle here are some key things to consider:
There are four main types of brake pad available and it's important to know in advance which type your vehicle is fitted with, so you can find suitable replacements.  Remember to consult with a specialist if you're not sure what you're looking at.
---
  Wednesday, 12 April 2017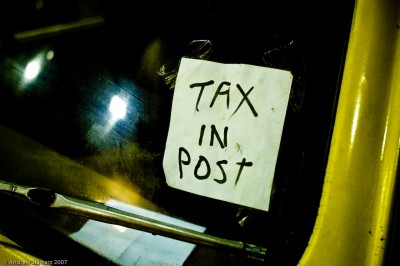 Some time has passed since the tax disc revolution of 2014, when the traditional UK method of displaying car taxation was replaced in a governmental cost-cutting measure.  We've put together an up-to-date guide on vehicle tax, better known as Vehicle Excise Duty, to provide clarity to our driving readers – old and new.
The amount of tax you pay on your vehicle is based on the amount of carbon dioxide (CO2) it emits into the atmosphere.  The rates are variable, divided into bands from 'A' to 'M'.  Each band signifies the amount of emissions allowed by the vehicle, plus the first year tax rate and annual rate after first year.  'A' is the band for vehicles with the least CO2 emissions, all of which are currently completely exempt from car tax.
---
  Monday, 27 March 2017
When travelling abroad, a car helps you to maximise your reach and experience everything offered by your holiday destination.  Driving through Europe is a renowned pleasure.  In fact, in regards to the law it's not too different from driving in the UK.  However, if you're planning a journey to the continent, there are a few pieces of advice we'd like you to be aware of.  Read on for our top ten European driving tips.
First of all: expect toll booths.  Driving on the majority of motorways in the United Kingdom is free of charge, with notable exceptions in the M6, Dartford Crossing or Gloucestershire's Severn Bridge and Second Severn Crossing.  Germany's world-famous autobahn is also free.
---
  Friday, 10 March 2017
While consumer prices are creeping up alongside recent market uncertainty, there's no reason to spend more than you need to on your vehicle.  That's why we've put together this guide on how to cut down your driving budget.  These ten tips can save you hundreds of pounds a year, maybe more.
Like any machine, cars will run better if they're properly maintained.  This isn't about carrying out in-depth mechanics (which is something you definitely shouldn't do unless you're trained); it's simply about doing the basics.  Make sure you're setting the correct tyre pressure, changing your engine oil and getting your car serviced whenever the manufacturer recommends it.
---
Previous 5 entries  |  Page 4 of 50  |  Next 5 entries