Transport & Car Blog
Previous 5 entries  |  Page 4 of 52  |  Next 5 entries
  Tuesday, 9 January 2018
It's a fact of life that road vehicles go wrong.  As much as manufacturers try to design and manufacture highly reliable cars, the wear and tear from their consistent use means they can be susceptible to faults.  Worse still, accidents on the road are often unavoidable.  Sometimes you and your vehicle may be involved in a prang where another driver is at fault.
Depending on the value of your vehicle, if it develops faults or is involved in an accident, it might not be cost-effective to purchase brand-new replacement car parts to keep your vehicle roadworthy.  That's where second-hand car parts come in: an economical choice that's often kinder to the environment too, allowing used parts to fully pay off the energy debt created in their manufacture.
---
  Friday, 15 December 2017
If you don't have a bottomless pit of money, the chances are you may well be priced out of the new car market.  That's not the end of the world however.  Purchasing a brand-new car is not always the most sensible investment given that its value falls markedly from the moment you drive it off the forecourt.
A more cost-effective alternative to purchasing a new car – one which offers fantastic value for money – is to acquire a salvage car.
---
  Friday, 24 November 2017
At ASM, we help modern motorists manage their driving finances.  Car salvage auctions are one of the main services that we offer, our online salvage auction offers over 2,500 cars, vans and motorbikes for sale every week and we have a further 1,500 vehicles for parts dismantling.  Today, we're going to explain how any driver can benefit from purchasing a salvage vehicle from us.
Put simply, a salvaged car is one that an insurance company no longer considers fit for use on the road in its current state.  If a vehicle has been in an accident, stolen or weather-damaged and repairs will cost more than the vehicle is worth, the insurance company will write it off and take possession.
---
  Thursday, 14 September 2017
ASM Auto Recycling would like to announce its latest sponsorship commitment to the Owen Racing Team, a father and son touring car team which competes in the Pre-2003 Classic Touring Car Championship.
The team features a long-serving employee of ASM Auto Recycling, AJ Owen, who is a double Pre-2003 Classic Touring Car Championship champion.
---
  Friday, 25 August 2017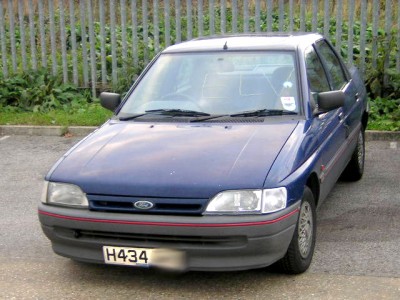 There comes a time in the life of any vehicle when it's no longer safe or practical to use.  What's more, if you continue to drive an older car that's not roadworthy, you could incur a hefty fine and some unnecessary points on your driving licence.
For thousands of drivers that may have owned just a single vehicle for many years, they may have no idea how to actually get rid of a vehicle; simply because they've never had to do so before.
---
Previous 5 entries  |  Page 4 of 52  |  Next 5 entries