Our Scrappage, Recycling and Car Blog
later post  |  index  |  earlier post
Are you looking to buy a used electric car?
  Friday, 17 March 2023
As we all know, new electric cars are very expensive. It has become a real barrier to entry for drivers wanting to make the switch to EVs. But there is the second-hand market. It may not attract shiny government subsidies or discounts, but EVs are popping up more and more on the used car market, and at a more reasonable price.
In this guide we look at all the types of used EV you can buy, the benefits and what to look out for.   
Are there many electric vehicles on the market?
It's something of a myth that there aren't many second hand EVs on the market. True, there aren't anywhere near as many as petrol or diesel cars, but the EV market is extremely new by comparison. There will also be fewer people looking at these kinds of cars. A quick look on a popular website for used cars showed that there were over 10,000 electric vehicles available nationally (less than 3% of the total number but still plenty of options for buyers).
What kinds of electric vehicles can you buy?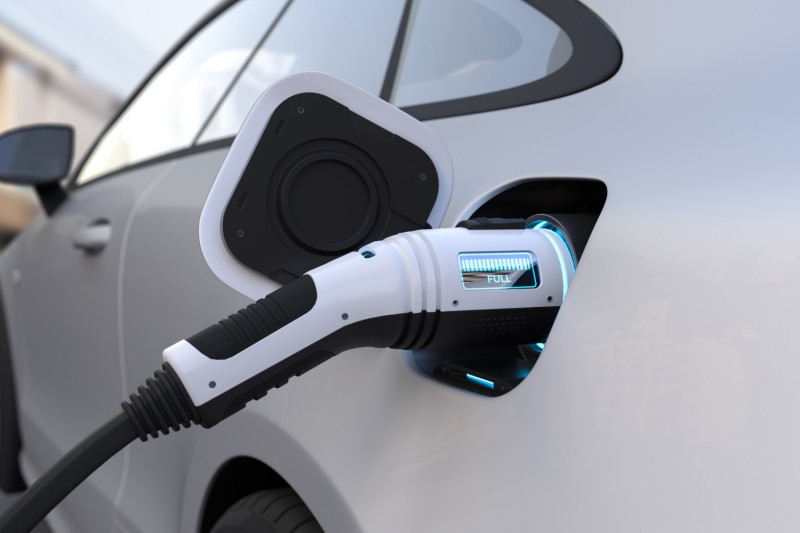 Battery electric vehicles (BEVs)
Also known as PEVs or pure EVs, a BEV has an electric motor run entirely from the battery. They have zero emissions. Popular BEVs on the second-hand market include the BMW i3, Nissan Leaf, Tesla Model S and Renault Zoe.
Plug-in Hybrids (PHEVs)
Often seen as the steppingstone to a BEV, plug-in hybrids are cars with both an electric motor and a petrol or diesel engine. They use a combination of the two, usually starting a journey from the battery and then moving to the engine once the battery is depleted.
Hybrids (HEVs)
A hybrid is a car with a self-charging battery and a petrol or diesel engine. Hybrids can only run for a few miles on battery power alone, and they cannot be charged from the mains. They have lower CO2 emissions than a pure ICE (internal combustion engine) vehicle, so there are tax benefits for the driver.
What are the benefits of buying a second-hand EV?
The principal benefit of buying a used electric car is cost, obviously. A second-hand EV will be significantly cheaper than a brand-new model – for example, an 8-year-old Nissan Leaf with a 24kWh battery might cost around £6,000 (a brand-new version of the same model in 2021 cost £25,995).
If you have only ever driven a petrol or diesel car you will find that the maintenance costs of an EV are – on average – lower, for the simple reason that they have fewer moving parts to go wrong or age. It does not mean that there won't be reliability or performance issues, just that those big workshop bills for engine parts you had never heard of, may be a thing of the past.   
The biggest running costs of an EV is the battery pack – it will degrade over time and reduce the mileage that can be driven on a full charge. But new models will have a battery warranty lasting eight years, so you can significantly reduce the running costs of an EV by buying vehicles that are less than eight years old.   
What things should you look out for with a used EV?
Battery age
As already mentioned, the age of the battery plays a very significant role in the performance of an electric vehicle. You may not be aware that for some manufacturers, the battery is leased separately to the car. This could amount to a monthly charge. It could keep the sale price of the used EV down but will be an additional running cost.
The range will also be much less for an older battery too. You can find this out by looking at the display on the dashboard after a full charge – this will indicate how many miles can be driven before the battery is discharged.
Is an EV right for you?
If you drive long distances on motorways, a second-hand EV is probably not going to be suitable for you. You will have to charge up far more frequently than with a brand-new model, and you will find that you will lose range more quickly too. This is because you drive faster and brake less on motorways, and in some models braking harvests energy for the battery. A used EV is better as a run-around or for town driving, as the battery will deplete less with the stop-start nature of these journeys.
Can you afford the electricity costs?
One of the big ticks for electric cars have always been the costs of charging compared to that of the petrol or diesel pump. EV drivers always made significant savings here, but with the rising cost of electricity in recent months this is no longer the case, especially when forecourt prices start to fall. Charging at home is still the cheapest option, but the cost of domestic electricity is on an upward curve.
However, the cost of using public charging points has risen so much that petrol and diesel is now only fractionally more expensive. The RAC reported that the cost of using a 'rapid' charging point increased by 42% between May and September 2022, so that electricity from this source now costs 18p per mile, compared to 19p for petrol and 21p for diesel.
Where are your nearest public charging points?
Next to price, the biggest stumbling block to EV adoption is the lack of charging points in the UK for people without access to off-street parking. This makes charging a vehicle more difficult, time-consuming and expensive. Do some research and find out where you can charge and how quickly – Zap-Map gives the locations of all publicly accessible charging points in the UK, what speeds they charge at and their current operational status.
Do all the normal checks
Look for all the things you would do normally on a petrol or diesel car. Are there signs of wear and tear on the bodywork? Check the condition of the brake discs and pads; take the car for a test drive and look out for any warning lights on the dashboard or sounds from the car – these should be easy to hear, as there will be no engine noise on a BEV. Make sure you see the logbook and inspect the car's service history.  
Sell your used car at ASM
If you are looking to get a good deal for your used car before buying a used electric, why not try ASM Auto Recycling? We buy vehicles in any condition. Even if your car has failed its MOT, suffered significant damage or is no longer roadworthy, we will offer you a fair price for it, and even collect it from you!
The only details we need from you are the registration number of the car, your postcode, email address and phone number. If you can provide any photos of the vehicle that will help with our valuation.
We offer a hassle-free, speedy way to get a good price for your car. We are an authorised and regulated scrap yard with decades of experience in car buying. Get your instant online valuation from us today.
later post  |  index  |  earlier post
---