Salvage
Category filter applied
  Tuesday, 12 June 2018
Have you had your end-of-life vehicle valued for scrappage recently?  If so, the chances are you will have been surprised at the amount of money you'd receive.  As with other commodities, scrap metal experiences fluctuations in its value, driven largely by the world market.  Presently, the British and European steel markets are experiencing an oversupply of materials, resulting in a greatly reduced demand.  This has hit prices somewhat in the last couple of years.
Furthermore, exports of cheaper Chinese steel have also been blamed for forcing down the value of UK scrap prices.  As the Chinese economy has stalled worse than anticipated, their steel surplus has been offloaded into the European marketplace at uneconomic prices.  Another reliable indicator of global steel values is the Turkish TSI index.  Although the index has experienced steady improvements in values during recent years it has still not yet reached pre-recession levels of 2007.
---
  Tuesday, 13 March 2018
At ASM Auto Recycling, every week we sell dozens of salvage vehicles which have been damaged in road accidents up and down the country.  The vast majority of these cars have been seized by insurers and 'written-off' as the cost of repairs are considered more than the market value of the vehicle.
Purchasing an accident damaged repairable car is a great way to get more car for your money, providing you have the necessary mechanical skills or finances to restore the vehicle to roadworthy condition.
---
  Friday, 9 February 2018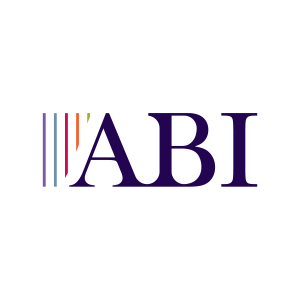 The Association of British Insurers (ABI) has published its updated Code of Practice for the UK insurance industry to handle vehicle salvage incidents.  The code, which came into effect on 1st October 2017, was much needed as the previous code was last reviewed a decade ago.
The ABI spent two years engaging with various stakeholders about how the new Code of Practice should be designed.  Everyone from insurers and vehicle manufacturers through to police and professionals within the vehicle salvage industry were asked to contribute to create a code of conduct that's fit for purpose today and in the years to come.
---
  Friday, 15 December 2017
If you don't have a bottomless pit of money, the chances are you may well be priced out of the new car market.  That's not the end of the world however.  Purchasing a brand-new car is not always the most sensible investment given that its value falls markedly from the moment you drive it off the forecourt.
A more cost-effective alternative to purchasing a new car – one which offers fantastic value for money – is to acquire a salvage car.
---
  Friday, 24 November 2017
At ASM, we help modern motorists manage their driving finances.  Car salvage auctions are one of the main services that we offer, our online salvage auction offers over 2,500 cars, vans and motorbikes for sale every week and we have a further 1,500 vehicles for parts dismantling.  Today, we're going to explain how any driver can benefit from purchasing a salvage vehicle from us.
Put simply, a salvaged car is one that an insurance company no longer considers fit for use on the road in its current state.  If a vehicle has been in an accident, stolen or weather-damaged and repairs will cost more than the vehicle is worth, the insurance company will write it off and take possession.
---
Previous 5 entries  |  Page 1 of 2  |  Next 5 entries