Transport & Car Blog
  Tuesday, 17 December 2019
ASM Auto Recycling is very proud to announce its business management systems have been audited and certified as complying with ISO 9001, ISO 14001 and ISO 27001 international standards.
---
  Wednesday, 13 November 2019
Category S is one of four categories of write-off that insurance companies use to accurately determine the level of damage a vehicle has suffered to cause it to be written off. In basic terms, a Cat S vehicle is one which is deemed to have sustained structural damage, including its chassis, often as a result of an accident.
In the vast majority of cases, a Cat S vehicle can be repaired despite its structural issues. Nevertheless, repairing structural damage to vehicles can be extremely expensive. That's why used vehicles with structural damage will often be written off as the repair, administration and possible hire car costs will exceed the total value of the vehicle prior to its accident.
---
  Wednesday, 11 September 2019
Do you own one or more end-of-life vehicles? Did you know, it's not the end of the road for your investment in these cars? At ASM Auto Recycling, we accept thousands of end-of-life vehicles from owners every year. Better still, these vehicle owners benefit from getting cold, hard cash sent straight into their bank accounts!
---
  Wednesday, 22 May 2019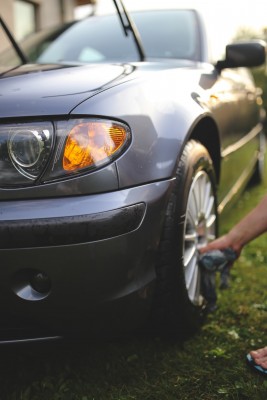 This is the really fun stuff: the flash, show-off bits that are the reason you bought the car in the first place, so you should keep them clean.
There are a few different things you'll need to look at to get your motor looking its best, and we're going to cover all of them in this monster guide. Follow all the steps and you'll be left with a car that looks as good as the day it came off the show floor.
---
  Friday, 5 April 2019
Following an exposé in 2012, traders of used and part-worn tyres have suffered a knock to their reputation.  The TyreSafe and AutoExpress investigation revealed a frighteningly large number of dealers selling tyres of illegal – even potentially lethal – quality.  According to TyreSafe data, only 6% of the used tyres they inspected met the legal standard, with up to 58% featuring defects or structural damage affecting their safety.
For some years, the part-worn tyre has been a popular alternative to the (now largely extinct) remoulded tyre, which involved recladding a worn-out tyre with new rubber.  In contrast, a part-worn tyre is simply a tyre which has previously been used on another vehicle.  These are often taken from a vehicle before it is scrapped, if the tyres are deemed roadworthy and valuable enough to be salvaged.
---
Previous 5 entries  |  Page 1 of 50  |  Next 5 entries