Transport & Car Blog
  Tuesday, 12 June 2018
Have you had your end-of-life vehicle valued for scrappage recently?  If so, the chances are you will have been surprised at the amount of money you'd receive.  As with other commodities, scrap metal experiences fluctuations in its value, driven largely by the world market.  Presently, the British and European steel markets are experiencing an oversupply of materials, resulting in a greatly reduced demand.  This has hit prices somewhat in the last couple of years.
Furthermore, exports of cheaper Chinese steel have also been blamed for forcing down the value of UK scrap prices.  As the Chinese economy has stalled worse than anticipated, their steel surplus has been offloaded into the European marketplace at uneconomic prices.  Another reliable indicator of global steel values is the Turkish TSI index.  Although the index has experienced steady improvements in values during recent years it has still not yet reached pre-recession levels of 2007.
---
  Friday, 25 May 2018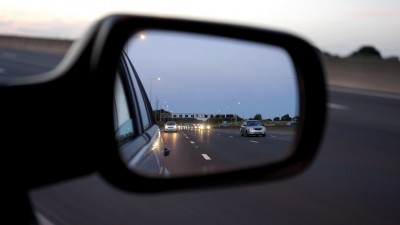 Wing mirrors are one of the most important parts of a vehicle that enable you to drive safely and enjoy full awareness of all other vehicles, objects, cyclists and pedestrians around you.  Without a working wing mirror, even easy driving manoeuvres that we often take for granted, such as changing lanes, can become exceptionally dangerous.  Driving without two fully functional wing mirrors places both you and other road users at great risk.
It's now incredibly easy to replace a broken or damaged wing mirror, so there's no reason whatsoever for driving with poor peripheral vision at the wheel.  It's also worth noting that if you enter your vehicle for its MOT with a broken or faulty wing mirror it will receive an instant fail.
---
  Wednesday, 2 May 2018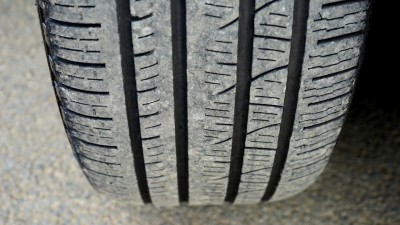 Tyre issues for any road user is no laughing matter.  It not only drastically reduces the performance and efficiency of your car, but it can pose a serious risk to your safety and that of other road users.  Tyres are some of the most common car parts that encounter wear and tear; they are in constant contact with the road and require regular attention to avoid permanent damage and having to fork out on unnecessary replacements.
If you want to know the common signs of tyre problems so that you can rectify them as soon as possible and enjoy a car that is safe to drive at all times, read on.
---
  Wednesday, 18 April 2018
Every year in Britain, around one million cars are scrapped.  It might be that you've decided that scrapping your own car is the best financial option.  If that's the case, then keep reading: this is our complete guide on everything you need to know about the scrapping process.
Car scrapping is relatively simple.  However, as with all things vehicle-related, there is some paperwork involved.
---
  Thursday, 5 April 2018
The engine is the heart of any functioning car.  It's one aspect of looking after and running a vehicle that you simply can't compromise.  Diagnosing a fault with your engine is not always easy and it can be even harder to repair.  If you believe that your engine is struggling or, worse still, failing, make sure you take a look at the nine most common issues relating to car engine failures below.  Not all engine problems are serious and can be remedied relatively quickly, but all of them can cause engine breakdowns and, in the worst-case scenarios, require a brand-new engine.
In the event your engine is too damaged and has reached the end of its life, at ASM Auto Recycling we can help keep your vehicle on the road with our huge range of second-hand engines.  These used engines have been professionally dismantled at our vehicle recycling sites and cleaned and tested to ensure they are roadworthy.
---
Previous 5 entries  |  Page 1 of 50  |  Next 5 entries