Jaguar Salvage Cars for Sale
Sold in a variety of Cat types, investing in a Jaguar salvage car is a great way to purchase a new car without breaking the bank.
If you're looking for a Jaguar Salvage Car for sale, ASM can help. We pride ourselves on being able to meet your requirements. We have an impressive number of cars, vans, motorbikes and vehicles available for repair or parts dismantling in our online auction. This combined with over 35 years of experience means we can guide you through all stages of the auction process and help you find the best deal as quickly and cost effectively as possible.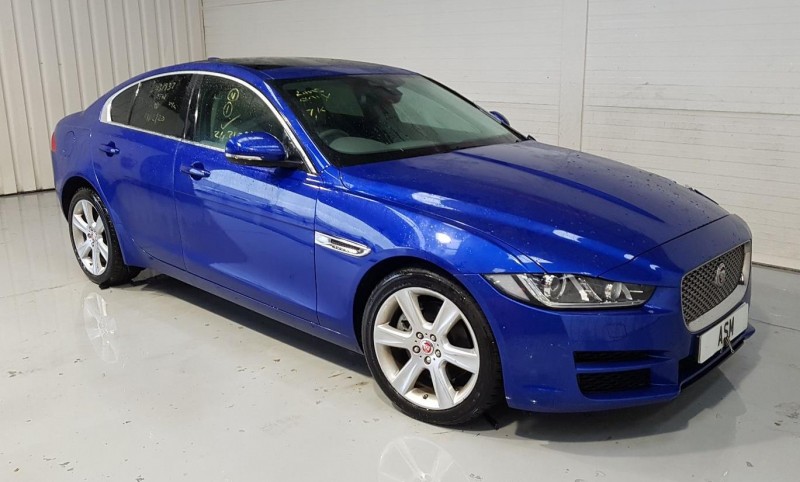 New salvage cars added regularly
Low starting prices
Minor Damage repairable
Cat Types
When purchasing a salvage or second-hand car, having a clear understanding of what are the different category types listed is vital. There are different categories of salvage titles that insurers use to inform a buyer of the type and severity of damage that a vehicle has had. Selling certain categories (A and B) is illegal, and certain online auctions won't sell other category types due to the level of damage they have suffered.
The salvage car Cat types include:
Category A - Illegal to sell. This classification is for cars that have been so badly damaged they should be crushed and never re-appear on the road. They are only suitable for scrap, and even salvageable parts must be destroyed.
Category B - Illegal to sell. This signifies extensive damage, although some parts are salvageable. The vehicle should never re-appear on road, however reclaimed parts can be used in other road-going vehicles.
Category S -This vehicle has suffered extensive structural damage but can be professionally repaired. Until the professional repairs have taken place, the vehicle is unsafe to drive; they can re-appear on road once repaired.
Category N - Sold in an online auction, this vehicle hasn't suffered any structural damage. Sometimes the cosmetic or electrical problems are extensive and aren't economical to repair. Faults can include brakes, steering and other safety related parts, however, once necessary repairs have taken place, these vehicles can re-appear on road.
Category U - These vehicles are not owned by an insurance company and may have sustained accidental damage.
Category X - Sold in an online auction, Cat X cars are often considered the most desirable salvage car type. As there is no record of the initial damage after repair, these cars are not recorded on the Hire Purchase Inspection (HPI) register.
Still curious about buying a Jaguar Salvage car?
If you're considering buying a Jaguar Salvage car, talk to us. ASM now offers a selection of over 2,500 damage-repairable and stolen-recovered vehicles in our weekly online car auction, so we have all the information you need. Call our auction team on 01844 268 940 (opt. 2) or send them an email at mailto:salvage at asm-autos dot co dot uk.