Car Maintenance
Category filter applied
  Wednesday, 2 May 2018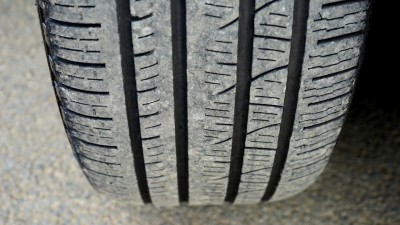 Tyre issues for any road user is no laughing matter.  It not only drastically reduces the performance and efficiency of your car, but it can pose a serious risk to your safety and that of other road users.  Tyres are some of the most common car parts that encounter wear and tear; they are in constant contact with the road and require regular attention to avoid permanent damage and having to fork out on unnecessary replacements.
If you want to know the common signs of tyre problems so that you can rectify them as soon as possible and enjoy a car that is safe to drive at all times, read on.
---
  Thursday, 5 April 2018
The engine is the heart of any functioning car.  It's one aspect of looking after and running a vehicle that you simply can't compromise.  Diagnosing a fault with your engine is not always easy and it can be even harder to repair.  If you believe that your engine is struggling or, worse still, failing, make sure you take a look at the nine most common issues relating to car engine failures below.  Not all engine problems are serious and can be remedied relatively quickly, but all of them can cause engine breakdowns and, in the worst-case scenarios, require a brand-new engine.
In the event your engine is too damaged and has reached the end of its life, at ASM Auto Recycling we can help keep your vehicle on the road with our huge range of second-hand engines.  These used engines have been professionally dismantled at our vehicle recycling sites and cleaned and tested to ensure they are roadworthy.
---
  Thursday, 27 July 2017
One of the most commonly replaced car parts is the door (or internal parts of the door).  Because they're relatively detachable, it can be much easier to replace a damaged door than something like an engine.  However, there are still certain things that you need to bear in mind when shopping for a second-hand car door.  Here are some of the major considerations:
Before you go hunting for the perfect replacement door, it's advisable to check whether your car is still in warranty or if the damage done is covered by any insurance arrangements.  With detailed photos and a comprehensive list of damages, there is a chance your insurance company will be prepared to cover your liability.
---
  Monday, 10 July 2017
Engines are the heart of any vehicle.  If you've got an engine problem, you've got a car problem.
Despite their importance, though, engines can be purchased second-hand like almost any car parts.  However, there are many things you'll need to consider when purchasing a replacement second-hand engine for your vehicle.
---
  Monday, 12 June 2017
So, your car has finally decided to kick up a fuss and the fault is a single part.  If this is the first time you've shopped for a new car part – whatever that part may be – there's a fair chance you might feel a bit intimidated.  After all, this is your car: something you rely on every day.
To help, below is a guide on buying replacement car parts.
---
Previous 5 entries  |  Page 1 of 6  |  Next 5 entries