Our Scrappage, Recycling and Car Blog
later post  |  index  |  earlier post
How to find Ford car parts
  Tuesday, 21 February 2023
There is big money to be saved for UK motorists looking to purchase replacement car parts. Drivers can not only keep more cash in their back pocket but also be kinder to the environment by purchasing used car parts. There are numerous times when a used car part can be just as effective as a new one, especially if your garage tells you it could take upwards of a week while they wait for a special parts order to arrive.
This guide will help you when you're looking for Ford parts in particular, but a lot of the advice is relevant for when sourcing any reputable part.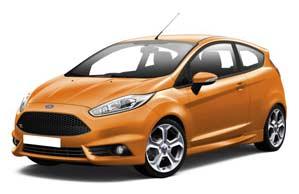 How common are Ford car parts?
Ford vehicle owners will know especially that parts are commonplace in garages and dealerships due to the manufacturer's popularity across the country. However, repairs and servicing needn't be as expensive if you opt not to buy costly brand-new car parts from your dealer or supplier.
It can be best to get a local garage to fit the parts for you, but to buy the parts elsewhere and save money. Buying used Ford car parts for your Fiesta, Focus or any other model can be cost-effective and greener. We have an extensive range of Ford model parts, from KA to Galaxy, Fusion to Transit. Browse them here.
Ford car owners in a hurry for a car part that garages or suppliers may take a week or longer to source may consider taking advantage of our same day/next day parts delivery service here at ASM Auto Recycling.
With over a quarter of a million recycled parts including an extensive library of Ford car parts, we can distribute items locally using our own fleet of vans and nationally via reliable couriers.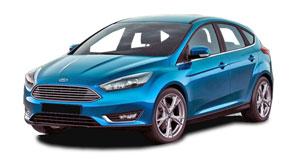 How do I know the part I need is genuine?
Once you or a mechanic has worked out the fault with your car, you must make sure that you have the correct part for your car's make and model. There can be many different versions of a car, with parts varying across the years. Follow these steps to check you have the right part for your vehicle:
Vehicle Identification Number (VIN)
This number relates specifically to your car and can be used to check that you have the right part. The car's vehicle identification number (VIN) is a bit like its fingerprint and is made up of 17 characters both digits and capital letters. A VIN provides information including the car's unique features, specifications, and its manufacturer. As well as to identify parts it can be used to track recalls, registrations, warranty claims, thefts, and insurance coverage.
Part Code
There may be a code on the part you're looking to replace. It helps to clean up the part, as the code can easily get hidden under the dirt and grease that accumulates on it over time. This code will relate to a specific part within a manufacturer's catalogue and will help a breaker or second-hand parts dealer locate the part.
Visual Identification
It is possibly to find an expert in second-hand car parts that can recognise some car parts by eye alone. At ASM you can bring along a part to check whether it's the right one and we may also be able to help you find a quick replacement.
Part Comparison
You can take the car part to a second-hand car parts shop and simply compare it to similar parts that they have in stock. However, you need to be absolutely sure, so don't rely on this method alone. Car parts can change in small ways between models and years.
ASM can help you find Ford car parts
At ASM Auto Recycling our own extensive used car parts service sees us clean, test, and guarantee every single part for an initial 90-day period, providing customers with peace of mind.
As part of our vehicle dismantling service, we stock over 100,000 guaranteed recycled car parts. We don't just simply cast the shell of all end-of-life vehicles to one side ready for scrapping; we ensure that every used car part that can be retrieved and refurbished is done so.
Get in touch with our used car parts sales team directly, so we can help you find exactly the part you need. We may ask you to show us the old part for comparison, but you can fill out most details using our online parts enquiry form. You can also see our full list of 'parts only' vehicles that can be used to recycle car parts in your hour of need.
later post  |  index  |  earlier post
---