Transport & Car Blog
Previous 5 entries  |  Page 2 of 52  |  Next 5 entries
  Tuesday, 7 August 2018
Not too long ago, driving a used family car often meant spending miles in a mediocre hatchback, stuffed to the brim with baggage and uncomfortable family members.  Nowadays, buying a second-hand family car doesn't need to mean compromising roominess, reliability or comfort.
A family car should be judged on its overall flexibility: combining drive quality with practicality, style with comfort.  Fortunately, there's a wide range of choice, with many family cars on the second-hand market available for stunningly low prices.
---
  Wednesday, 18 July 2018
A car engine is one of the most important components of a working vehicle.  Without a working engine, your vehicle is a motionless chassis.  It's important to take care of your car's engine and ensure it is periodically serviced to maintain its safety and efficiency.  Unfortunately, despite your best attempts, there are engines that stop functioning either due to malfunction or a road accident.
With over one million refurbished car parts available for vehicles ranging from Alfa Romeos to Volvos, at ASM Auto Recycling we process over 25,000 ELVs every year.  Let us help you solve your replacement engine requirements as quickly and cost-effectively as possible.
---
  Friday, 29 June 2018
City cars have come a long way in recent years, with manufacturers becoming adept at providing compact cars with ample space for passengers and storage.  A city car is the perfect choice for quick trips into town and other short journeys with minimal fuss and cost.
Many city cars now available on the second-hand market offer plenty of style and comfort, boasting qualities above and beyond vehicles which are a class above them, yet being sold at lower prices.
---
  Tuesday, 12 June 2018
Have you had your end-of-life vehicle valued for scrappage recently?  If so, the chances are you will have been surprised at the amount of money you'd receive.  As with other commodities, scrap metal experiences fluctuations in its value, driven largely by the world market.  Presently, the British and European steel markets are experiencing an oversupply of materials, resulting in a greatly reduced demand.  This has hit prices somewhat in the last couple of years.
Furthermore, exports of cheaper Chinese steel have also been blamed for forcing down the value of UK scrap prices.  As the Chinese economy has stalled worse than anticipated, their steel surplus has been offloaded into the European marketplace at uneconomic prices.  Another reliable indicator of global steel values is the Turkish TSI index.  Although the index has experienced steady improvements in values during recent years it has still not yet reached pre-recession levels of 2007.
---
  Friday, 25 May 2018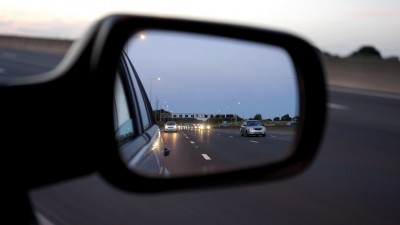 Wing mirrors are one of the most important parts of a vehicle that enable you to drive safely and enjoy full awareness of all other vehicles, objects, cyclists and pedestrians around you.  Without a working wing mirror, even easy driving manoeuvres that we often take for granted, such as changing lanes, can become exceptionally dangerous.  Driving without two fully functional wing mirrors places both you and other road users at great risk.
It's now incredibly easy to replace a broken or damaged wing mirror, so there's no reason whatsoever for driving with poor peripheral vision at the wheel.  It's also worth noting that if you enter your vehicle for its MOT with a broken or faulty wing mirror it will receive an instant fail.
---
Previous 5 entries  |  Page 2 of 52  |  Next 5 entries