Our Scrappage, Recycling and Car Blog
later post  |  index  |  earlier post
The complete guide to scrapping your car
  Wednesday, 18 April 2018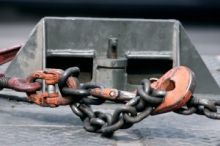 Every year in Britain, around one million cars are scrapped.  It might be that you've decided that scrapping your own car is the best financial option.  If that's the case, then keep reading: this is our complete guide on everything you need to know about the scrapping process.
What you need to know about regulations
Car scrapping is relatively simple.  However, as with all things vehicle-related, there is some paperwork involved.
There are thorough legal regulations in place that you must meet, all of them designed to help the scrapping industry operate whilst minimising the environmental damage caused.  A number of car parts can be very environmentally damaging if not disposed of properly, so it's understandable that the laws are in place.
The most important regulation is this, whether or not you're selling your car online:
It is a legal requirement that your vehicle is scrapped by an Authorised Treatment Facility (ATF).
ATF licences are issued either by the Environmental Agency or the Scottish Environment Protection Agency, and any firm will be able to demonstrate their certification.  You can be prosecuted for scrapping with a non-licensed firm.  Rest assured, ASM Auto Recycling is a licensed ATF.
What documents do you need to scrap a car?
There are a few documents you'll need to scrap your car or to sell it as salvage.  They shouldn't be hard to get together, but they are essential if you want your car to be scrapped and recycled by an Authorised Treatment Facility.  They include:
V5C registration certificate (or logbook)
Owner manual and book pack
Full or part service history
The Certificate of Destruction
When an ATF agrees to scrap your vehicle, you will be issued a Certificate of Destruction (CoD).  This will be delivered within seven days if you're scrapping a car, light van or 3-wheeled motor vehicle.  Again, it is a legal requirement.
The CoD is proof that you've handed the vehicle over and are no longer responsible for it, or for any related taxation.
Important: If you're scrapping a vehicle type not listed above, you won't be able to obtain a CoD.  However, the ATF will notify the Driver and Vehicle Licensing Agency (DVLA), who will then update the vehicle's record to show that it's been scrapped.
If you have scrapped a vehicle type listed above, it is your responsibility to inform the DVLA that you've taken your vehicle to an ATF to be scrapped without keeping any of its parts.  Failure to do so will result in a £1,000 fine!
At ASM Auto Recycling we handle all the paperwork for you!
V5C Vehicle Registration Form
Even in situations where the ATF and DVLA are responsible for registering your vehicle to be scrapped, you are still legally required to complete section 9 of the V5C vehicle registration certificate and send it to the DVLA.
Once done, you should receive a response letter within four weeks confirming receipt.  If you don't receive this response letter, it is your responsibility to follow up, ensuring that the vehicle's records have been updated.
Following these steps proves beyond doubt that you were the once owner of the vehicle, and that you have authorised the new owner and future sale.
If you're not sure what we mean by V5C, don't worry, you probably know it as your car's 'logbook'.  Recent changes have been made to the log book – this PDF from the DVLA offers a comprehensive guide.
Worth remembering: on some occasions, it may be that the ATF makes the decision to re-sell the vehicle rather than scrapping it.  If that occurs, they will notify you, and you will need to complete section 9 of your V5C (the 'Notification of sale or transfer' section) and again, send it to the DVLA.
At ASM Auto Recycling we handle all the paperwork for you!
Scrapping a car without V5C or logbook?
If you can't locate your vehicle's V5C document, it is not strictly necessary to pay for a replacement.  Legally speaking, it is perfectly viable for you to contact inform the DVLA in writing, providing:
Confirmation that the vehicle was sold for scrap
Relevant personal information
Details of the buyer
The date of the sale
The registration number, make and model of the car
A note on insurance write-offs
If the decision to write your car off has been made by your insurance company rather than you, then you will need to complete the V5C/3 section of your registration certificate ('Selling or transferring your vehicle to a motor trader, insurer or dismantler') and send it in to the DVLA.  In some cases, your insurance company may then ask you to provide the rest of the certificate.
Make sure you keep the yellow slip from this section after filling it out and get a receipt from the ATF.
If your vehicle has been written-off, there are four categories your vehicle can fall into.  What you do next ultimately depends on which category your vehicle fits in:
Category A

The vehicle cannot be repaired and must be destroyed immediately.

Category B

The vehicle cannot be repaired to be roadworthy and the body shell must be destroyed immediately.  However, other parts of the vehicle may be salvaged and reused if possible.

Category S

The vehicle is classified as 'structurally damaged', with the potential to be considered roadworthy and used again if it can be repaired to legal standards.

Category N

The vehicle is classified as 'non-structurally damaged', again able to be driven after being restored to legal roadworthy standards.
Should you wish to retrieve a Category S or N vehicle, your insurance company will give you a specified pay-out and sell the vehicle back to you to repair.
For the insurance company to comply you must send the full log book of the car to them and apply for a duplicate log book using the V62 form.
Personalised Registrations
If you have a personalised registration plate, you'll need to fill in Form V317; for more information on form V317 click here.  It's important to do this straight away, as not completing the form could lead to you permanently losing your entitlement to the personalised registration.
On the occasions where your insurance firm is responsible for scrapping the vehicle, you'll need to inform them not to dispose of it until the registration plate has been officially transferred.  The insurers should then issue a letter confirming that they're happy to transfer or retain the number.  You should also get a copy of the engineer's report confirming the vehicle's details.
Using your vehicle for parts: SORN your car
It may be that your vehicle has certain parts that you'd like to strip out and keep.  This is particularly common with drivers who've spent money upgrading things like the exhaust or the wheel rims.  If you want to remove parts of the vehicle before you scrap it, you'll need to make a Statutory Off Road Notification (SORN) to let the DVLA know that the vehicle is no longer being driven.  This will also stop you having to pay insurance or vehicle tax.
The SORN will be valid until you take your vehicle to an authorised ATF, or inform the DVLA that you no longer own it.
If you'd like to take the registration number off the vehicle so that you can use it on another vehicle, you must apply through the DVLA to hold on to it until you wish to use it again in the future.  This service costs £80 and allows the registration number to be retained in the name of the registered keeper.
If your chosen ATF accepts a partially stripped vehicle, and many will, then you will need to send section 9 ('Notification of sale or transfer') of the V5C to the DVLA.
Extra tips for selling your vehicle online
There are few more key things to be aware of if you're considering selling or scrapping your car over the internet:
You need to provide a valid identification and proof of address
Accepting cash for scrap cars is illegal in England, Scotland and Wales
You should seek multiple quotes and valuations to understand your scrap car's worth
It may be possible to get a refund from your provider on any remaining insurance cover
ID required
Since 2013's Scrap Metal Dealers' Act, it has been a legal requirement for customers in England and Wales to provide identification when selling their car as scrap.  Valid identification will include your photo-card driving licence or passport, plus a proof of address such as a recent utility bill.
Avoid cash payments
If you're offered cash for your used or scrap vehicle, be wary.  It is illegal to for scrap cars with cash across England, Scotland or Wales.  This measure has been enacted to reduce incidences of metal theft.  Ensure payments are made to you via bank transfer or company cheque.
Get a good value assessment
Try to get as much information as possible about the condition of your vehicle, its level of damage and any specific problems impacting its roadworthiness.  You may be questioned extensively about the vehicle by potential buyers; being armed with the facts will help you to get the best prices available.
You should also consider seeking valuations and quotes from multiple scrapyards, allowing you to compare and get the most value from the sale.  Our online car scrap valuator will calculate a price for your vehicle based on model and year of registration.
Investigate an insurance refund
After your car is successfully scrapped and you've got your CoD in hand, you should get in contact with your vehicle's insurer.  Cancel your car insurance policy if necessary, and you may be able to receive a refund for the unused coverage.
The DVLA
The Driver and Vehicle Licensing Agency is the branch of the UK Government responsible for maintaining the database of cars and drivers in the UK.  If you have any queries to do with vehicle ownership or responsibility during the scrapping process, the chances are the DVLA will be best placed to help.  Below are the agency's contact details:
Vehicle Customer Services
DVLA
Longview Road
Morriston
Swansea
SA99 1AR
Driver and vehicle standards agency homepage
Tel: 0300 790 6802
Text: 0300 123 1279
ASM Auto Recycling
We are an experienced vehicle scrapping firm that prides itself on paying fair prices and offering excellent levels of customer service.  If you're considering scrapping your vehicle, then give us a call today on 01844 268 940 (Opt.3) or drop us an email and we'll be happy to give you a quote, arrange pick-up and complete all the paperwork for you!
later post  |  index  |  earlier post
---