later post  |  index  |  earlier post
Best used family cars to buy
  Tuesday, 7 August 2018
Not too long ago, driving a used family car often meant spending miles in a mediocre hatchback, stuffed to the brim with baggage and uncomfortable family members.  Nowadays, buying a second-hand family car doesn't need to mean compromising roominess, reliability or comfort.
A family car should be judged on its overall flexibility: combining drive quality with practicality, style with comfort.  Fortunately, there's a wide range of choice, with many family cars on the second-hand market available for stunningly low prices.
In this article – the latest in our series on the best used cars – we've compiled some of the top bargains to look out for.  Each was judged on space, fuel efficiency, running costs and value for money, organised here from the most expensive to the most affordable.
Many of the used family cars on our list are celebrated vehicles with strong used values, so you may see a fair spread of approximate prices.  Nevertheless, it's entirely possible to find an economical and reliable vehicle for under £10,000 if you're willing to be patient and look in the right places.  If your budget for a used family car is under £2,000 then head to the bottom of our list!
Audi A3 (2012-14)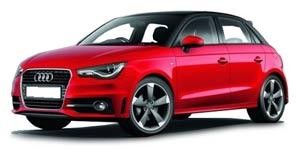 Price from approx. £5,000 - £10,000
A much-loved vehicle, recipient of numerous family car awards, the Audi A3 can be tricky to find at bargain prices – but not impossible.  If you are willing to pay more cash for this car (perhaps exceeding £10,000), you won't be disappointed.  You'll have no trouble finding a model with the space you need for the whole family, with high-quality interiors and exceptional handling practically guaranteed.
Honda Civic (2012-14)
Price from approx. £3,000 - £10,000
The Honda Civic has an almost unrivalled reputation when it comes to reliability, with relatively low fault reports owing to excellent engineering and build quality.  With the release of the tenth-generation Civic, many older models are appearing on the used market.  While the steering and ride quality may pale in comparison to some others, ageing models (circa 2012) nevertheless offer expansive boot space – including foldaway "Magic Seats" – and high standards of dependability.
Škoda Octavia (2010-12)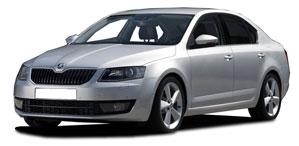 Price from approx. £2,500 - £10,000
Across all key metrics of family car quality, the Škoda Octavia delivers.  Offering an abundance of legroom and boot space for luggage and passengers well in excess of others in its price range, the Octavia can represent an excellent choice.  Furthermore, some Octavia models come with a range of basic equipment: from air conditioning to rear parking sensors.  While it isn't the most stylish car around, and the suspension can be noisy, the composed, comfortable handling is more than enough compensation.
Volkswagen Golf (2009-10)
Price from approx. £2,000 - £10,000
Like many on the family car list, the VW Golf's ongoing popularity can make bargain-hunting a difficult task.  Fortunately, this limited depreciation can be good news if you come to resell.  With timeless style and a healthy mix of comfort and dependability, the Golf has set a high standard for family and commuter cars.  Keep an eye out for high-mileage models to buy, and you may end up with a fantastic all-rounder with all the space and reliability needed from a family vehicle.
BMW 1 Series (2008-10)
Price from approx. £2,000 - £10,000
With a 1 Series purchase, you can experience all the joys of driving a BMW in an impressive family hatchback package.  However, for the sharp steering, smooth handling and engine efficiency worthy of any driving enthusiast, you may lose a little bit of boot space and legroom in trade.  As always, the BMW 1's popularity means you may have to hunt for comparatively older models – potentially diesel-engined – if you're seeking the cheapest possible deal.
Kia Cee'd (2010-14)
Price from approx. £2,000 - £6,000
It may be showing its age but, with low prices and ample equipment, this model can represent a striking bargain.  The seven-year 100,000-mile warranty can be additionally enticing.  The driving experience – in terms of steering and agility – may not blow anyone away.  On the other hand, the ride is comfortable, quiet, and there's also plenty of room for three passengers in the back.  High-mileage used models often dip below £3,000, so keep an eye out for this functional and practical car.
Vauxhall Astra (2009-11)
Price from approx. £1,000 - £9,500
Due to Vauxhall's popularity with fleets, a good supply of used Astras ensures used market values stay relatively low compared to others in this category.  For this reason, the Astra offers great value for money, while also being well-known for its spaciousness, comfort, zippy handling and fuel economy.  Petrol engines may be lethargic, and diesel engines may be on the noisy side, but you get a whole lot of well-rounded car for your cash with a Vauxhall Astra.
Ford Focus (2007-10)
Price from approx. £1,000 - £5,000
The most popular family hatchback in the UK, the Ford Focus is widely available on the used market with a great variety of choice.  If your budget can stretch further than a second-generation model, you'll certainly end up with a vehicle that's comfortable, capable and spacious for passengers while offering impressively cheap running costs.  While the boot is a tad small, the Focus is nevertheless a common favourite on end-of-year lists, renowned for offering reliability and great value for money.
SEAT Leon (2006-08)
Price from approx. £1,000 - £10,000
The SEAT Leon shares many qualities with the Golf and Octavia, based on the same fundamental platform.  While the Golf may have aged better, the Leon has nonetheless established a solid reputation as a fast, fun, practical and affordable family hatchback.  Furthermore, the Leon is generally more affordable than the alternatives, without compromising any upfront benefits in terms of either aesthetics or driving style.
Prices correct as of July 2018.
We hope you've found this guide to the best used family cars helpful.  If you're willing to browse the market for the best-value models and prices, these are some of the most popular and reliable cars available on the used market.
ASM provides regular online auctions supported by our sites in Thame, Oxford and Aylesbury.  With an expansive range of used family hatchbacks in stock, you may find the exact bargain you're looking for.  We'll also take unwanted used cars to be scrapped, recycled and resold where possible.  Simply contact us today to discuss your needs!
later post  |  index  |  earlier post
---