In The Community
The ASM Stadium
Thame United Football Club's ASM Stadium helps breathe new life into local sport and the community. Watch the video above; see the grounds, see the kit.
At its official opening the stadium achieved a record turn-out with almost 1,400 fans in attendance to witness a clash with Oxford United.
Not just football, the club makes full use of its facilities by holding dance and exercise classes, and other community functions.
Related blog posts
Owen Racing Team
ASM Auto Recycling part-sponsors the Owen Racing Team. Above is a video of AJ Owen and the Owen Racing Team (ORT) at Silverstone with the Classic Touring Car Racing Club.
Related blog posts
Thames Valley Air Ambulance
During Christmas 2019, we raised money for Thames Valley Air Ambulance. Fundraising was split between two events; a Christmas Casino & Giant Scalextric (which raised £540) and a Christmas Jumper Day event (which raised £330, half of which was donated by ASM Auto Recycling Ltd.).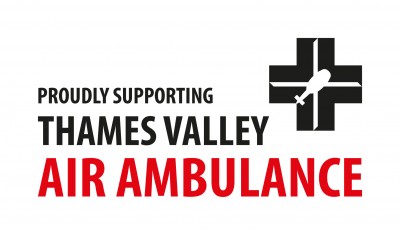 "Thames Valley Air Ambulance is at the frontline of saving lives. Within minutes, we bring the expertise, equipment and treatment of the hospital to the scene of an incident. You're helping our paramedics, doctors and pilots to be there for patients when the worst happens. I really can't thank you enough."
View our thank you letter and poster from Thames Valley Air Ambulance

(943 KB)
Heart of Bucks
ASM Auto Recycling is proud to be acknowledged as a valued, responsible and caring Community Investor in Buckinghamshire during 2019.  The Community Investor scheme recognises corporate and business supporters of local communities and charities in Buckinghamshire, through their work with the Community Foundation for the county, Heart of Bucks.
ASM Auto Recycling donated £1,500 to Heart of Bucks for the Main Prize at the Annual Supporters' Reception, this was voted for by the people attending the event. It was won by Buckinghamshire Mind.
"The relationship with ASM Auto Recycling is highly valued by our staff, trustees and most importantly the community which we serve. The funding and support of our corporate and business partners is essential in ensuring that real and sustained impact is made for local good causes, charities and not-for-profit organisations right across the county."
View our Heart of Bucks Community Investor 2019 certificate

(345 KB)