Scrap Cars for Cash in High Wycombe
Has your car reached the end of its natural life? Is it sitting somewhere gathering dust? Do you want to scrap it, but don't want the hassle? ASM is here to help.
Normally, if your vehicle has reached the end of its life, you'd need to get in touch with the DVLA to let them know that your car's no longer on the road. Unfortunately, not everyone has the time to do this.
With ASM, we'll take care of all the paperwork and make sure the car is scrapped in accordance with the legal regulations. In return, we'll give you the best prices paid on any scrap vehicle in the area.
Scrap

Your

Car

Best prices paid on any car!

All cars wanted, including MOT failures and non-runners.  We offer prompt collection and immediate payment.
Scrappage Facilities in Buckinghamshire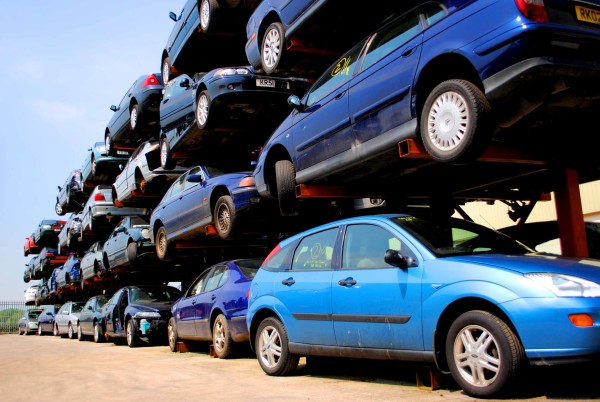 ASM is a permitted Authorised Treatment Facility (ATF) and has vehicle scrappage facilities in High Wycombe and the surrounding areas. If you have an end-of-life vehicle, a write-off, or a car or van that will cost too much to repair, we can help. Our large scrap yard near High Wycombe will take any vehicle.
We will take any vehicle, from small run-arounds to large vans. We will also take any vehicle in any condition, even it failed its MOT or isn't even running. We recycle as much of the vehicle as physically possible, which means we can offer used car parts for less and reduce waste.
We're happy to collect from anywhere in the High Wycombe area. That could be your home address, your parent's place, a friend's abode or place of work. Alternatively, you can bring the car yourself to one of our recycling centres.
Competitive Prices and Eco Credentials
As mentioned earlier, we guarantee the best prices for any vehicle in the area. We're proud to be the best breaker yard in High Wycombe. We'll give you a fair price and take away the stress of sorting it yourself, we also offer the option for vehicle collection. If you find it cheaper elsewhere, let us know.
On top of our great prices, we are also an environmentally friendly option for vehicle scrappage. Our state-of-the-art vehicle dismantling facility is designed to work in accordance with the European End-of-Life Vehicle Directive. We ensure toxic and hazardous waste are removed from cars and disposed of safely.
Scrapping your old car also means we take less eco-friendly vehicles off the road so that newer more sustainable vehicles can take their place. We'll then ensure working parts are resold and that remaining metals are recycled.
Get Your Scrap Car Quote Today
So, if you want your dead or dying vehicle taken away from you in exchange for cold hard cash, simply get a quote from us today. Our online form means you can see how much you could get in mere seconds. Alternatively, if you'd like to speak to a member of the ASM High Wycombe team, please feel free to contact us directly.