later post  |  index  |  earlier post
ABI updates vehicle salvage Code of Practice
  Friday, 9 February 2018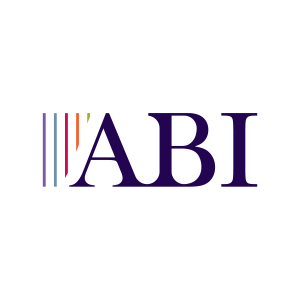 The Association of British Insurers (ABI) has published its updated Code of Practice for the UK insurance industry to handle vehicle salvage incidents.  The code, which came into effect on 1st October 2017, was much needed as the previous code was last reviewed a decade ago.
The ABI spent two years engaging with various stakeholders about how the new Code of Practice should be designed.  Everyone from insurers and vehicle manufacturers through to police and professionals within the vehicle salvage industry were asked to contribute to create a code of conduct that's fit for purpose today and in the years to come.
The new code adequately reflects the growing complexity of newer road vehicles which can make it more challenging for a salvage car to be repaired safely and efficiently.  In addition, the new code focuses more heavily on the overall condition of a damaged car as opposed to the estimated repair costs and Pre-Accident Value (PAV).
Changes to the vehicle salvage Code of Practice
New salvage categories, replacing the existing 'A, B, C and D' scale with the following:

A – Scrap
B – Break
S – Structurally damaged repairable
N – Non-structurally damaged repairable

For the first time, vehicles which experience structural damage will receive an 'S' identifier on its V5C Vehicle Registration certificate, ensuring buyers have complete visibility of whether a vehicle has been salvaged or repaired in its lifetime.  The identifier will read: "This vehicle has been salvaged due to structural damage but following a technical evaluation declared suitable for repair".
The scope of the vehicle salvage code has been widened to incorporate fresh guidance on the condition of motorcycles and quadricycles too.
The code also now features minimum qualification requirements for individuals who are employed to categorise salvaged vehicles, thus ensuring greater professionalism and transparency for Britain's road users.  Only an Appropriately Qualified Person (AQP) may categorise a salvaged vehicle and submit the category onto the Motor Insurance Anti-Fraud and Theft Register (MIAFTR) database using a unique identifier.
Ben Howarth, senior policy adviser for motor and liability, ABI, said: "The salvage code is a great example of the insurance industry working together for the good of the general public.
"It's important the code moves with the times, and this update takes account of two years of consultation and extensive technical scrutiny from Thatcham Research.
"The changes are focused on making the UK's roads safer, and ensuring that consumers have transparency about the history of vehicles they are considering buying."
Roger West, secretary general, British Vehicle Salvage Federation (BVSF) also welcomed the new code, insisting the new categorisation will "improve the prospect of sales of categorised vehicles for the Salvage Industry".
"Consumers still need to realise that vehicles are structurally repaired by insurers every day but at least now drivers will have the ability to determine the extent of damage to salvage vehicles prior to purchase," added West.
At ASM Auto Recycling, we offer weekly online salvage auctions of vehicles ranging from cars and motorcycles to commercial vehicles and HGVs.  Since 1983, we have been salvaging vehicles directly from insurance companies and selling them back to savvy road users willing to pay what it takes to restore them to roadworthy condition.
Within our online auction dashboard our customers can view a bidding console which contains the up-to-the-minute price of each vehicle at auction, as well as a vehicle details panel detailing its salvage categorisation, mileage, service history and much more.  We will soon be updating our auctions to demonstrate the latest categorisations in line with the updated Code of Practice.
later post  |  index  |  earlier post
---